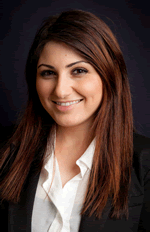 Melania Mirzakhanian has been actively working in the real estate field for almost two decades. She is a real estate broker, attorney specialized in real estate and landlord/tenant law, Short Sale & Foreclosure Certified Realtor and has held an appraiser license.
Growing up in a family of entrepreneurs and her father in construction, Melania was exposed to real estate investing very early on in her life. So, it's no surprise that real estate is her passion. As an attorney she has advocated for Veterans and is dedicated to continue helping Veterans and their families achieve their real estate goals.
She is married to a Chief in the United States Navy and loves spending time with their rescue dog Rocco.
Melania's clients include first time home buyers as well as residential and commercial investors. Her goal is to match you with the ideal home or investment property!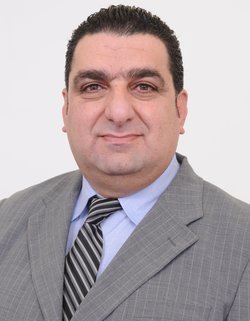 I am Laith Akoobi, I was born in Baghdad, Iraq and I came to the United States in 2010. I have Bachelor of English Literature. My father was an architect, and then he worked as a real estate agent for 15 years, so I learned a lot from him in the field of buying and selling real estate. Thus, I am pursuing my real estate license in California and I am currently an assistant. Besides English, I am fluent in Arabic and Chaldean languages.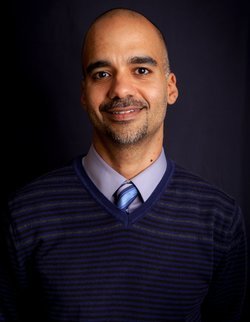 Luis is a REALTOR and a Licensed Real Estate Salesperson since 2007. A dedicated professional committed to finding the best value for buyers and getting the highest and best possible price for home sellers.
Since 2007 Luis has built a close relationship with a team of Real Estate Professionals built on closed deals, hard earned experience, and trust allowing for the most effective and efficient handling of every independent home sale or purchase.
Luis serves as a current volunteer member on the San Diego Committee on Employment of People with Disabilities (SDCEPD) since and has served as Media Employer and Donor Subcommittee Co-Chair for Jobtoberfest, the largest annual employment job fair for people with disabilities in San Diego.
Luis also works with local non-profits helping underserved populations and people with mental disabilities find competitive employment since 2011.
Bilingual fluent in both English and Spanish, Luis works with buyers, sellers, and investors throughout Southern California. Luis has background in Business Accounting specializing in Personal and Small Business Income Tax Preparation and the owner of Metro Tax Services.
A member of San Diego Association of Realtors, California Association of Realtors, and National Association of Realtors Luis holds every client s best interest at heart and will go above every expectation and get the best value return on your home for you and your family.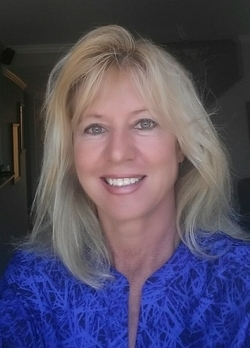 I am a financial analyst, now specializing in real estate. Successful investing begins with being in the right market at the right time, which is now real estate. As an agent, I help people find the right property, sell at it s full value potential or find the best investment property for their needs.
I am from New York, where I was an options trader on the American and New York Stock Exchanges. With my knowledge of derivative products I became a senior trader Banque Indosuez and was then recruited to start up and run the energy department for Garban/Intercapital.
In 2000, I completed my CFA designation, moved to San Diego and managed over $250,000,000 with Private Asset Management. Additionally, I have been finding opportunities in rehab property. Real estate has always intrigued me as it is the one asset class that everyone is involved in. With my finance background, love for real estate and proven negotiation skills I can help you find the deal and close the deal.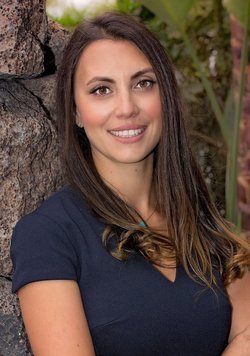 I was born and raised in Russia, where I earned Master's degree in Economics at Ural State University. After coming to the United States I lived in San Francisco and since 2010 live in San Diego.
As a mother of two children who moved both internationally and locally, I understand the anxiety that comes along with moving with a family from country to country or state to state. Also I know that buying or selling a house is one of the biggest financial decisions people might ever make. My goal is to make those transitions less stressful and more enjoyable.
Prior to professional involvement with the world of real estate, I worked in the field of auditing of financial statements and financial reporting with one of the Big Four accounting firms, where I developed the skills of effective communications, financial and investment analysis, working under pressure and meeting deadlines.
In 2016 I became a licensed real estate professional and truly believe that San Diego is a phenomenal place to call home and to invest into. I believe, my enthusiastic approach to work and life, combined with the professional "can do" attitude and high energy levels can ensure my properties receive the best exposure and my clients enjoy the most personal professional attention with their goal set as an ultimate priority.
Bilingual in Russian and English, I am able to relate to and assist diverse community of San Diego on many levels. I understand specifics in working with high-end foreign buyers and their special requirements in purchasing properties in San Diego.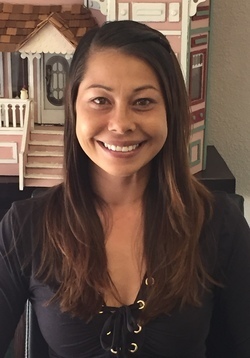 Cecille Cruz is the Realtor to choose! I am one of the San Diego's newest faces in Real Estate. I'm currently living in the beautiful city of La Mesa and I ve lived in San Diego for 16 years. I started my first babysitting job at age 9, I graduated high school with honors, joined a band signed by Brittney Spears producer, started a business, and became a stay at home Mom before studying Real Estate. I have three children who are all girls and a poodle named Angel. I love family time the most, reading, cooking, and dancing. Family is my motivation and reason for my success. I am thoughtful, caring, passionate, friendly, and patient with a good positive attitude. I am dedicating myself to helping buyers and sellers achieve their goals and helping first timers as well as older buyers locate their dream homes. I would like to focus on the areas of San Diego near Spring Valley, El Cajon, Lemon Grove as well as La Mesa, and I m willing to travel out to other areas to help out as well. I hope to meet great people and grow my business for the future. I am very excited to be a part of the Tomea team, and I look forward to the years to come.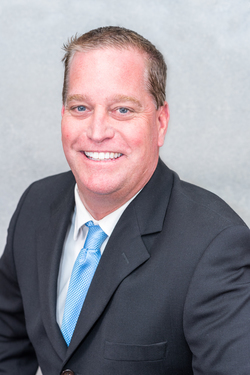 Mitchell has lived in San Diego County for over 40 years where he combines 20+ years of Financial Securities industry experience along with his passion for real estate. Mitchell has worked in the property management field and is very familiar with HOA rules, regulations, and reserve studies. He has also produced maintenance manuals and information handbooks for some of San Diego's largest developers. The combination of Mitchell's well-rounded background along with his desire to provide insight in helping people select the right home lead to his real estate philosophy which is to help families build foundations. E-mail or phone Mitchell for a free consultation about how he can help you.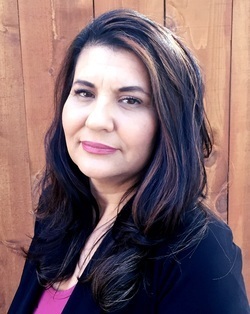 Martha Michel has lived throughout San Diego County. Passionate about finding her dream home, being a real estate agent helping others find theirs was a natural fit. Within the thirteen years of being in the real estate industry she has had the privilege of meeting new individuals, all with different backgrounds and endeavors to assist them with every aspect they desire.
Martha is bilingual, being fluent in English and Spanish. She believes the key to her successes is communication which is portrayed in every aspect of her career.
When she is not selling houses, Martha runs a flourishing Hair Salon located in San Diego.
Five words you can count on from Martha Michel integrity, commitment, passion, determined and fun.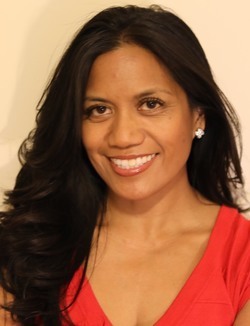 Experienced in the real estate and loan business since 1998. Originally from the Bay Area, moved to San Diego to attend SDSU, and received a BS in Business Management. Entrepreneur at heart: Revive Day Spa owner and Founder of Athletic Kids Association, a youth sports non-profit organization as well as San Diego Rebels Basketball Club.
I am very compassionate and love to help others look good, feel good, and achieve their dreams. My favorite is helping First Time Home Buyers through the process of buying their first home, it's easier than you think!